Anybody recognise these little chaps...?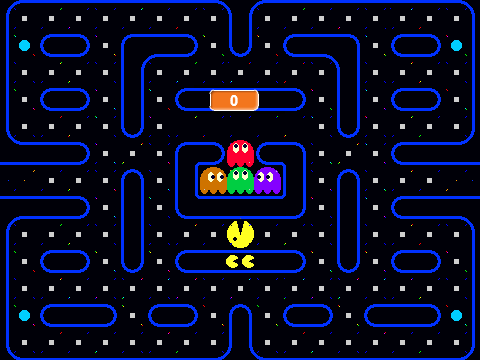 These were the social phenomenon of what is now an icon of 1980's popular culture. I'm not a gamer myself, never have been, but these little chappies definitely make an eye catching and colourful fabric that I couldn't resist.
The pattern is
Vogue 8648
, A perfect pattern for colour blocking. Or in my case, pac-man blocking! I made View C (yellow dress on the pattern envelope)
The pattern calls for you to cut this pattern on the cross grain. (Well from memory at least some of it, if not all...?) Not sure why? Didnt think the little chappies on the fabric would appreciate being lopsided anyway so I went with the straight grain for the most part and just did the waistband on cross grain. Well it worked for me!
I have no idea where I bought the fabric from but it's a quilting cotton that was beautiful to work with. I didn't have a huge amount (1m) so I just had to play around with pattern pieces to see what fit.
Ok, I can see that the photos aren't that great and you're having to take my word for it that these are actually little pac-men and not just coloured in dots so how about a bit of a zoom in....
Oh look, there they are!
I love that Vogue Patterns add lining to a lot of their dress patterns. I just love the finish of a lined dress not to mention the comfort of wearing it! And yet I never wore this dress other than for these photos. My sister-in-law is now the proud owner of it. Well, perhaps I am being rather over confident in the word proud lol but owns it she does, proud or not! :)
Thanks for stopping by!
Happy Sewing
Dawn :)x