I haven't blogged as much as usual over these past few weeks, but I haven't been idle either. Oh yes, my sewing machines have been pretty hot of late, planning and making for our up and coming holidays.
So as I currently have no photographic evidence and I have 2 dresses still to be hemmed (they are long so can't do that alone) for now, I thought I would just share what I have been up to so far and what's up next.
It's a coat/jacket pattern but I made the shorter version as a cardigan in THIS bobbled textured Spanish jersey
Catalogue Photo



This is my only fully completed item at the moment. I just have no photos! Yet.
The 2nd (almost) completed item is McCalls 7047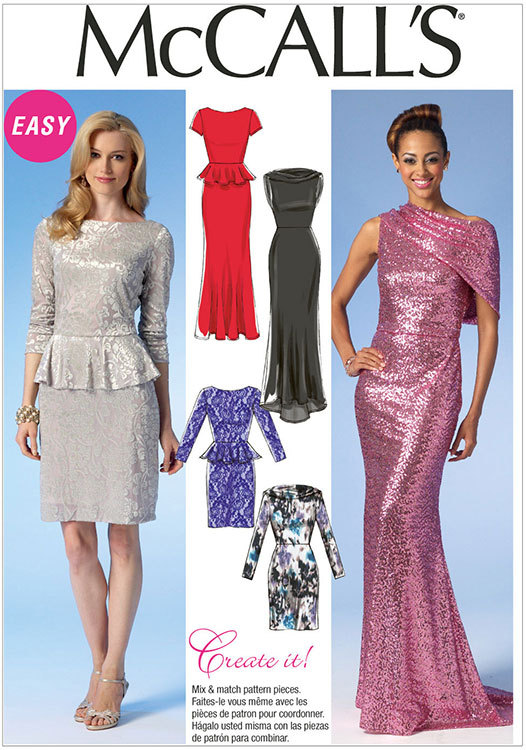 This is a mix and match pattern and is now my absolute favourite of favourite patterns! I love everything about this!! I am so making this again. I made the long skirt with train and peplum and the capped sleeve bodice with cowl neck. I didn't even have to fit this pattern. On first (and only) fitting it fit like a second skin. It's awaiting completion of the hem which is why it is only almost finished and not finished. I'm not one for starting another project before completing a current one, but time is of the essence and needs must until I can find another pair of hands. And it is after all, only the hem.
The fabric was left over from a previous project so a proper cheap dress this time :) I've made it in black and white.
Item number 3 and also waiting hem completion is New Look 6802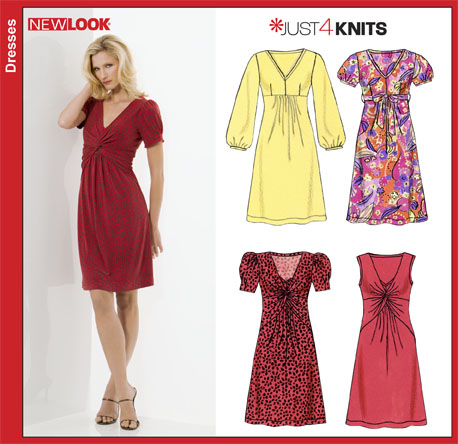 I planned to make this for the September MAGAM challenge but I didn't have enough fabric. But not to be deterred and really wanting to make this dress for our trip I purchased this crinkle crepe by John Kaldor
Catalogue Photo
An added twist to this is that I have made it into a maxi dress and and had to adapt the sizing accordingly to accommodate my non-stretch fabric.
Item Number 4 is currently on my cutting table. This is Vogue 1475 and my next project (after hemming the previous two!)
I just adore the design and lines of this dress and being in a stretch fabric, it's right up my street. This is the fabric I have chosen and OH MY GOSH it is just Gorgeous!!!
It's a floral burn out design stretch velvet and it is soooo soft and drapey. Perfect for my pattern.
And finally I am hoping I will also have time to make McCalls 7095
I have a lovely white cotton Broderie Anglaise lined up for this
So that just about sums up what I have been up to recently and what's up and coming. Because of all this I didn't select a specific item to make for this months MAGAM Challenge. Instead, my challenge is to get all of the above completed before my suitcase gets packed!
Thanks for stopping by and taking time to read :)
Happy Sewing!
Dawn :) x